Paul Laverty on Sorry We Missed You
06 February, 2023
Paul Laverty discusses the context of the film Sorry We Missed You at the Cannes Film Festival.
Related Products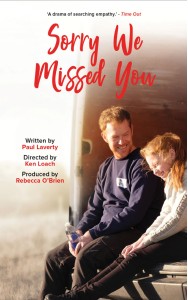 Rebecca O'Brien, Paul Laverty, Ken Loach
Ricky, Abby and their two children live in Newcastle. They are a strong family who care for each other. Ricky has skipped from one labouring job to another while Abby, who loves her work, cares for old people. Despite working longer and harder they realise they will never have independence or their own home. It's now or never; the app revolution offers Ri..
Read More