Here's Serge Waserszrtum in his bookshop on Rue de Fleurs, Paris in March 2023. Serge told us he began collecting books aged 8, 70 years ago. His collection includes original illustration plates for books and handwritten letters by Proust and Napoleon Bonaparte. He said he could find any book in the shop. Serge had a career as a medical doctor (psychiatric), and proudly told us that he never once lost a patient to suicide.
Congratualtions to Helen O'Hara. What's She Like for making the long list for the Penderyn Music Book of the Year Award. Congratualtions to the winner of the prize, Bob Stanley, for his book on the pre-history of pop music, Let's Do It. In December, Helen was interviewed by Duncan Seaman for a feature in the Yorkshire Post.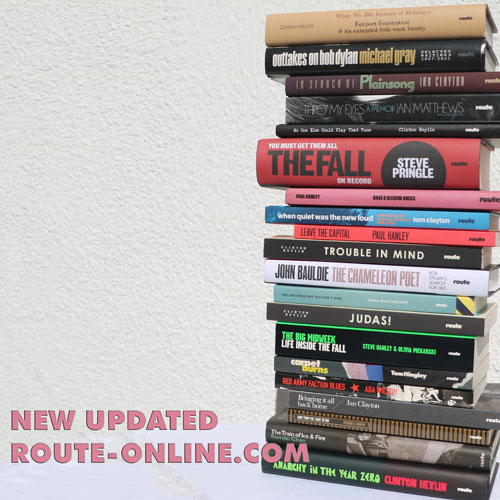 Welcome to our new website build. ROUTE-ONLINE.COM was first published in 2000, making it one of the longest running websites around. It went through various incarnations in the first decade until 2009, which was when our previous website was designed. That one ran from 2009 to September 2022. 13 years is a long life for a website, and it served us well in that time. However, many technological changes have happened to the internet since 2009, and the technology that underpinned the old site was decommissioned overnight, which meant our website suddenly vanished into the ether. It gave us quite a shock. We quickly put up a temporary website while we built this new one.
One of the big casualties of the site disappearing was our newsletter mailing list, which vanished with it. We'd like to rebuild it. If you'd like to stay in touch with us, please sign up at the footer of this page (or any page on the site). There's 20% off all books for anyone who signs up, and we'll make further offers and exclusives to members as we go. Enter the coupon code NEWROUTE20 in the shopping cart while ordering.
While you're here, please have a dig around the site, there's plenty of content to enjoy.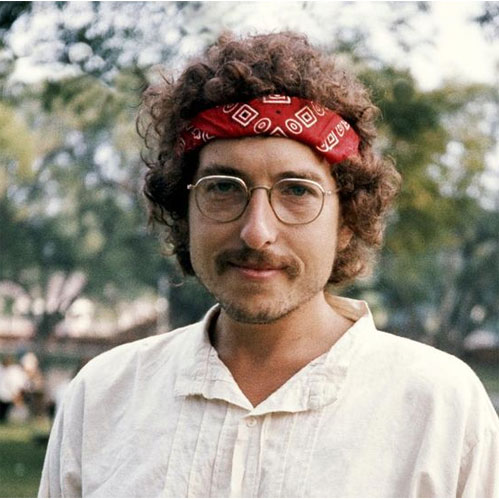 We have been working on Volume 2 of Clinton Heylin's Double Life of Bob Dylan biography. Editing only, Penguin Random House are publishing. It should be out later this year. When Clinton first visited the Bob Dylan Archive in Tulsa, and looked through the substantial new material that had become available, he declared that it changed his understanding of Bob Dylan. This is the volume where that new material really kicks in, starting after Bob's motorcycle accident in 1966 and running up to 2022 (the majority of the archive is post-1967).
Iain Matthews features in an Americana UK American Bedrock series with a career overview and appreciation piece by Rick Bayles, positioning Iain as 'one of the principal architects of what has become a British americana sound'. In December, Iain and Andy Roberts came to The CAT Club in Pontefract to play a Plainsong set. It was part of a UK tour to mark 50 years since the original Plainsong incarnation, and in celebration of Ian Clayton's In Search of Plainsong book and a new box set release. There's a series of videos from the show on YouTube: Reinventing Amelia is four songs from the classic Amelia Earhart album with new arrangements, House Un-American Blues Activity Dream is raucous take on the Richard Fariña song they played back in the day, and an encore of I Don't Want To Talk About It, a song they first played in the last performance by the original Plainsong in December 1972.
Records
Tom Hingley has partnered up with his old Too Much Texas mate Gordon Mackay to record a new album, Decades. A feature on Jammerzine gives backgroound context. This album is the first time they've recorded together for 38 years. Available to stream or order a CD from Tom's shop.
Matthews Southern Comfort are releasing The Woodstock Album in April 2023. It contains 12 songs of 'love, peace and understanding' that were performed at the original Woodstcok Festival in 1969. There's an advance sample track, The Beatles' 'With A Little Help From My Friends', performed at the festival by Joe Cocker.
Steve Hanley, Paul Hanley and Simon Wolstencroft have joined up with fellow ex-Fall members Martin Bramah and Pete Greenway to form a new band, House of All. They went into a recording studio with no material and created their debut album on the spot over a few days. Martin later added lyrics and vocals. You can read some context to the story in this Guardian piece and see the band in the studio in this short video. The eponymous debut album is released in April 2023. Details (and sample track).
Live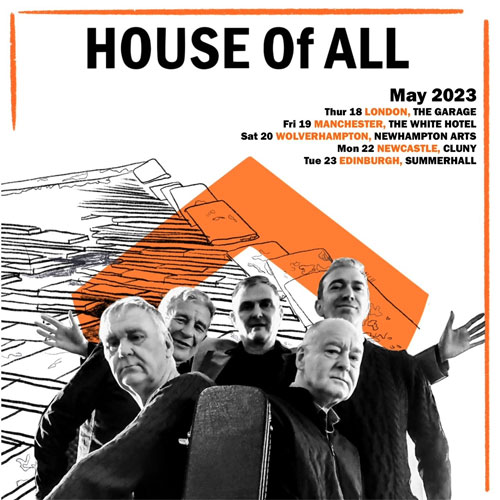 House Of All May Tour
Thur 18 May London, The Garage
Fri 19 May Manchester, White Hotel
Sat 20 May Wolverhampton, Newhampton Arts
Mon 22 May Newcastle, Cluny
Tue 23 May Edinburgh
An Intimate Evening With Iain Matthews 2023
Aug. 12th Chester, Storyhouse
Aug. 13th Buxton, Pavilion Arts Centre
Aug. 15th Worcester, Huntington Hall
Aug. 17th. Wimborne, Tivoli
Aug. 18th Hunstanton, Princess Theatre
Aug. 19th Sutton, Folk In The Park
Aug. 20th Shrewsbury Castle
Aug. 22nd Ilkley, Kings Hall
Aug. 23rd Southport, Atkinson Theatre
Aug. 26th Melbourne Assembly Rooms, Nr Derby
Podcasts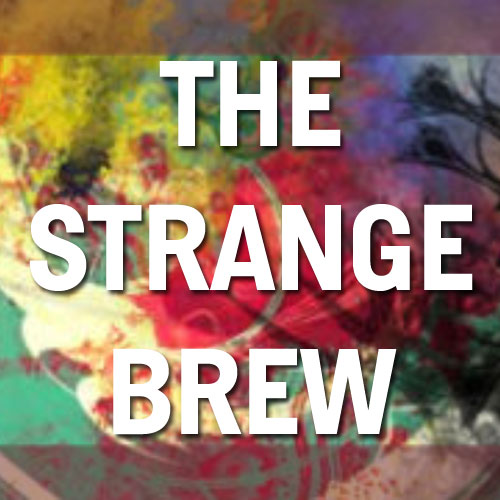 Helen O'Hara is a guest on The Strange Brew Podcast. Hosted by Jason Barnard, The Strange Brew is a mixture of interview and music. There's a long list of distiguished guests in the archive. You can listen to Helen's show here. Also featured on the The Strange Brew are Iain Matthews & Ian Clayton talking about Iain's career, Michael Gray talking Bob Dylan and Tom Clayton talking about the time when quiet was the new loud.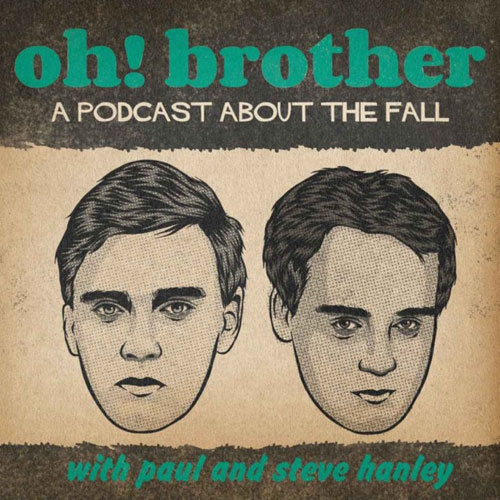 Oh! Brother
Paul and Steve Hanley host this podcast about The Fall. Available on the usual platforms. Find all episodes here.
Funky Si's A-Z of Manchester
Funky Simon Wolstencroft and Jackie O'Malley podcast series about Manchester. Original 26 episodes take it one letter at a time, plus some specials. Available on the usual platforms. Find all episodes here.